Microsoft is enhancing the latest version of Windows through continuous improvements. To involve users in the development process and gather feedback, the company regularly releases public preview builds for members of its Windows Insider Program. These builds not only allow users to test out upcoming features but also provide an opportunity to shape the future of Windows.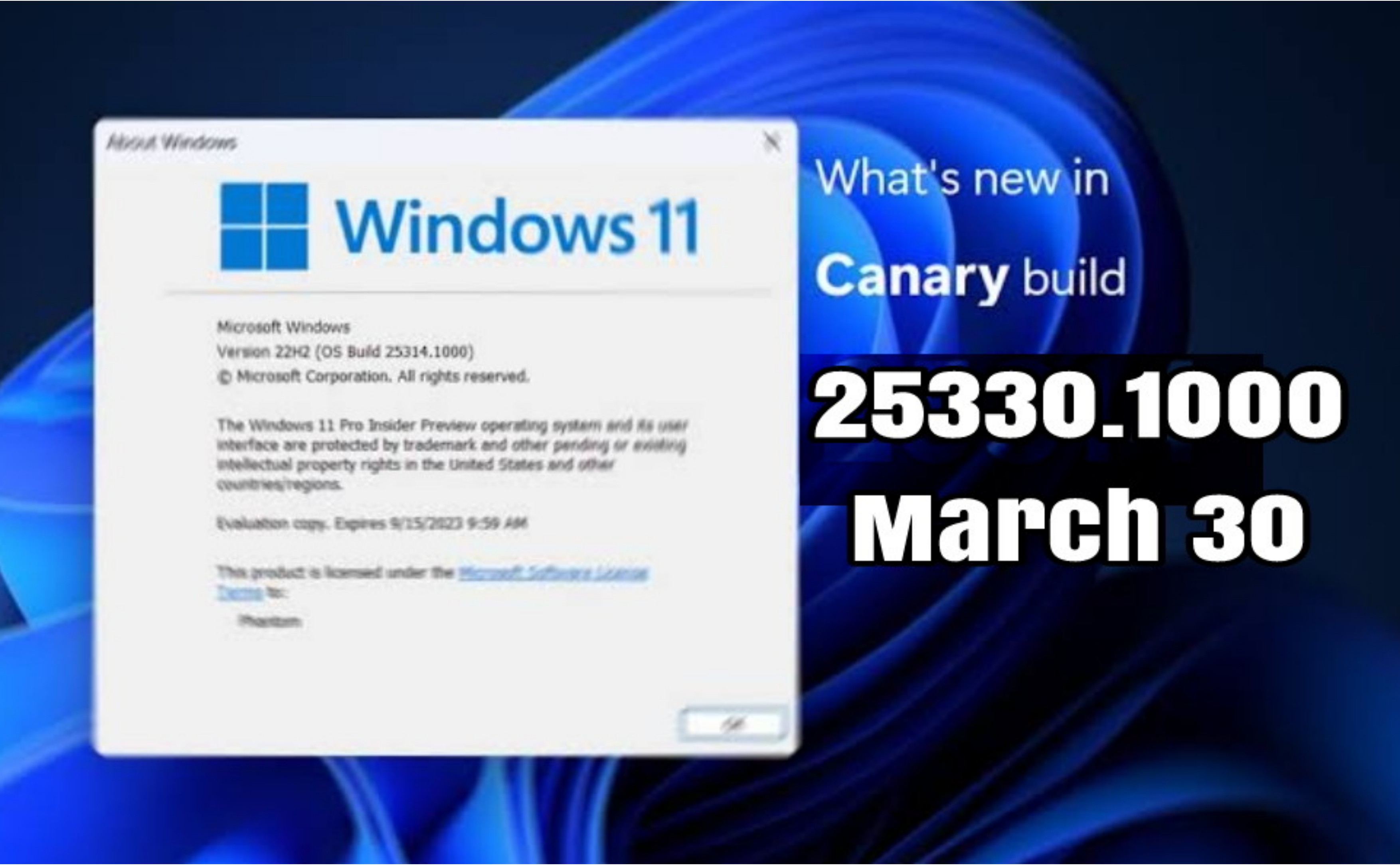 The Windows Insider program consists of four distinct channels, each serving a specific purpose and audience:
The Canary Channel:
Introduced in March 2023, the Canary Channel focuses on previewing platform changes such as major updates to the Windows kernel and new APIs.
Builds in this channel are not tied to a particular Windows release and may not be shipped at all.
While little documentation is provided, this channel is ideal for highly technical users who can handle unstable builds.
The Dev Channel:
The Dev Channel serves as the platform for introducing and testing new features, regardless of the specific Windows release they are destined for.
Builds in this channel may be unstable and contain bugs, making it most suitable for technical users and developers.
The Beta Channel:
In the Beta Channel, users get access to more refined and polished features that are slated for inclusion in the next major Windows release.
Microsoft emphasizes that feedback provided in this channel holds significant weight and can shape the final product.
Early adopters seeking stable builds will find this channel most appropriate.
The Release Preview Channel:
The Release Preview Channel becomes active shortly before the rollout of a new feature update.
Its purpose is to perform final testing on upcoming releases and is recommended for those who prioritize stability.
Both the Beta and Release Preview Channels receive bug-fix builds for the current version of Windows 11.
If you were part of the Dev Channel before March 2023, you have likely been transitioned to the Canary Channel. Microsoft's blog post provides more comprehensive details on the four channels and how to switch between them.
However, it's important to note that not everyone can participate in the Windows 11 Insider program. Windows 11 has stricter system requirements compared to Windows 10. If your PC does not meet the minimum hardware requirements for Windows 11, you won't be able to join the Windows 11 Insider Program.
Now, let's delve into the latest Windows 11 preview build announced by Microsoft.
Windows 11 Insider Preview Build 25330: What's New?
Hello Windows Insiders! Today, Microsoft is releasing Windows 11 Insider Preview Build 25330 exclusively to the Canary Channel. Please note that this build will not be available for Windows Insiders with Arm64 devices.
Let's explore the changes and improvements introduced in this build:
Snipping Tool Accessibility:
Pressing the print screen key will now open the Snipping Tool by default.
To disable this setting, navigate to
Settings > Accessibility > Keyboard.
If you have previously customized this setting, your preference will be preserved.
Enhanced Wheel Device Settings:
The settings page for wheel devices, such as the Surface Dial, has been updated to align better with Windows 11's design principles.
Windows Sandbox Mouse Configuration:
Windows Sandbox will now follow your primary mouse button configuration set under
Settings > Bluetooth & devices > Mouse.
Improved Remote Desktop Connection Setup:
The Remote Desktop Connection setup window (mstsc.exe) now adheres to text scaling settings found in
Settings > Accessibility > Text Size.
In cases where the text scaling is set to a large value, a scrollbar will appear.
Streamlined BitLocker Encryption:
When encrypting a drive using BitLocker, you can now minimize the encryption progress dialog.
Additionally, Microsoft has introduced updates to the Microsoft Store for Windows Insiders in the Canary and Dev Channels running version 22303.1401.x or higher. These updates bring the following enhancements:
Installing Free Apps and Games from Search Results:
Hovering over a free product in the search results page now presents an expanded card experience.
Users can directly install the app or game without navigating into the product page, providing a more convenient installation process.
Redesigned Purchase Experience:
The purchase dialog within the Microsoft Store has undergone a redesign, aligning better with the Windows 11 interface.
This update enhances the checkout experience, offering a more visually pleasing and user-friendly environment.
Improved In-App Ratings Dialog:
Developers can request ratings from users within their apps or games.
The in-app ratings dialog has been updated to be faster, more reliable, and better aligned with the Windows 11 styling.
Developers can download the latest Windows Insider SDK from aka.ms/windowsinsidersdk. The SDK NuGet packages are also available on NuGet Gallery | WindowsSDK. These packages offer more granular access to the SDK, better integration in CI/CD pipelines, and include .NET TFM packages, C++ packages, and BuildTools packages for Win32 headers and libs per architecture.
It's crucial to adopt adaptive code when targeting new APIs to ensure your app runs smoothly on all customer machines, particularly when building against the Dev Channel SDK. Microsoft recommends utilizing feature detection instead of relying solely on OS version checks, as the latter can be unreliable and yield unexpected results in certain scenarios.
By actively participating in the Windows 11 Insider Program, users can contribute to the evolution of Windows 11 and play a role in shaping the future of Microsoft's flagship operating system.